Meet Dolly Mathew - Research Nurse Manager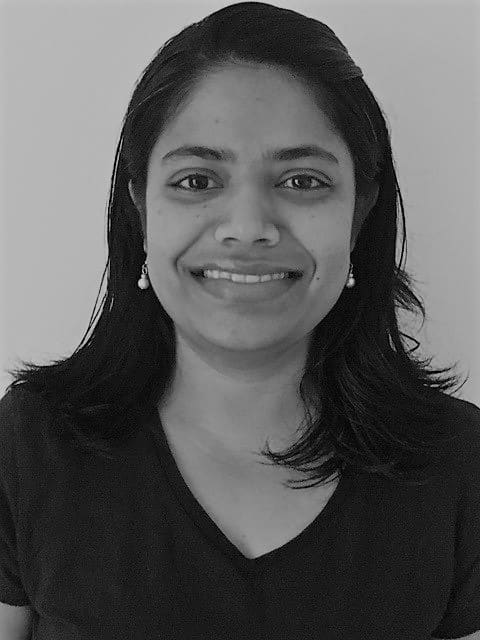 1.) How long have you worked at MRN?
I started April 2020.
2.) A typical day in the life of Nursing at MRN would look like?
That's a busy day! So I think it all starts with emails then its issue management, trainings, calls with country leads and I'm a part of the project start up group as well. So a lot of document readings,  protocols and other documents being read every day, creating/ making notes, just being ready for the kick off and SDS reviews.  It's a lot of document reading that goes mostly now because of the project start up.
3.) In your opinion, what makes a great Nursing team member at MRN?
I think to be able to support your team and to have your back. I think that really helps within the nursing team.  I joined during the peak of COVID and the company was new. Getting used to MRN processes,  was difficult. I would say it was tough! But the nursing team is amazing. They have your back and support for the decisions you make. And I think that that's something really great in nursing at MRN. You'll always have your skills but other than that, to be able to be a great team member, I think if you're able to have someone's back and just be there for them to support them. I guess that makes it really amazing.
4.) What made you want to join MRN?
I think that was God's plan. I would really put it that way because I saw this advert for MRN in 2017 and we were planning to move to Milton Keynes, but it didn't work out. I never applied at that point of time. And in 2019 when we started looking for house in Milton Keynes I saw it again and that was like, perfect. Got the job, got the house, perfect planning, perfect timing.
5.) What's the best thing about your role?
I think the everyday challenges, it's never-ending! You learn every day, you've got something new that you learn. I mean, I've been here for one and a half years, but then even now, there are things that I don't know. And when people ask me questions, even something related to the nursing team, sometimes I don't know! You're constantly learning in your job here every day you've got something new to learn. I think that's one of the best things, you're never idol, it's constant.
6.) What 3 words best describe MRN for you?
Great team –  challenging – appreciation
7.) What does MRN offer you?
Great flexibility. I mean, for me, that's my priority as well. To be able to balance your personal and your professional life and a great understanding of that aspect of life. And to be able to offer it kind of balances your life and you're able to put in 100% at your work. I think that's great.
8.) Do you have advice for anybody who wants to work in your field?
I think for MRN and I would say it's a great place once you've joined, once you've nurtured your skills of nursing, you've mastered your skills, MRN is a great place. But not everybody chooses research because not everybody wants to be behind computers and many of them want to be hands on. So for people who love to be hands on, research may not be  their choice. But those would love to do a lot of administrative work, I've always advertised MRN to all my friends who want to get into research. I would say, if you love challenges, critical thinking, enjoy reading and to be able to help others then nursing at MRN is the field to be in!
9.) What motivates you to work hard?
I think the benefits that you get at the end, like the joy of having achieved something, the joy of the fact that you've done something and you've achieved it and the appreciation that you get for the work that you've done. And I think the self satisfaction that you get, it just makes you work harder.
10.) What is your favorite thing about your career?
I think the best part of my career until now has been research. I love research from the time I joined nursing it's what I wanted the most. It took me 15-16 years since I've completed my graduation and  a post grad to reach here. Joining MRN has been the best part of my career because this is my dream job.