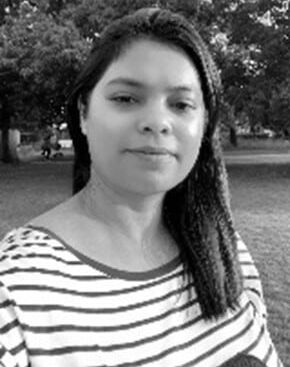 1.) A typical day in the life of a Vendor Contracts Associate at MRN would look like?
Extremely busy! This includes  a lot of requests for proposals (RFPs), work orders, emails, chasing and much more! It's all exciting with something new to look forward to everyday!
2.) In your opinion, what makes a great Vendor Contracts Associate at MRN?
Someone who has adaptability to new and unexpected situations, is highly collaborative. They need to be able to effectively manage risks and resolve conflicts.
4.) What made you want to join MRN?
MRN gives me an opportunity to enhance my career whilst as a VCA indirectly supporting the healthcare industry.
5.) What's the best thing about your role?
Being a VCA gives diversified work and this has challenged my skills alongside enhancing my capabilities.
6.) What 3 words best describe MRN for you?
Progressive – Engaging – Diversity
7.) What does MRN offer you?
MRN gives a good work-life balance, employee engagement, professional development internally and great career progression opportunities.
8.) Do you have advice for anybody who wants to work in your field?
Be patient! Ensure you have great attention to detail and be flexible in adapting to different work styles.
9.) What motivates you to work hard?
A healthy working environment that challenges me and a mutually beneficial work relationship.
10.) What is your favorite thing about your career?
Adding value & being valued for all the hard work I put in.