Meet Muzzaffer Subhani - Project Support Associate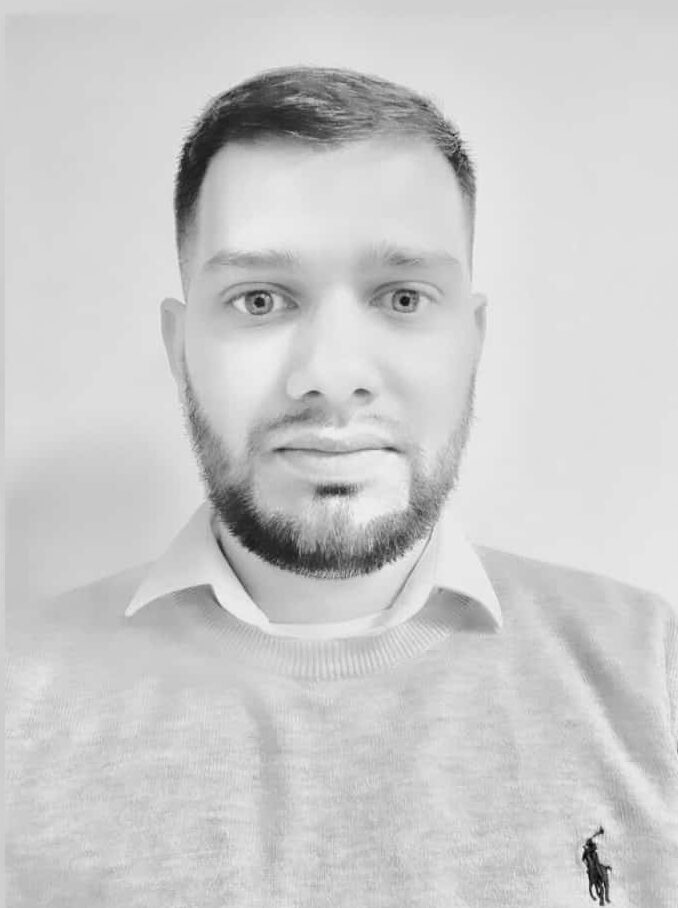 1.) How long have you worked at MRN?
Since January 2021.
2.) A typical day in the life of a Project Support Associate at MRN would look like… ?
The PSA role covers an array of tasks daily, and each day could present different opportunities depending on what is happening in the world. The day starts with checking through emails and dealing with any urgent and outstanding queries. If we receive confirmation that a study site is set up and has potential subject referrals, we reach out immediately and arrange a site training session. The site training covers all aspects of Home Trial Support Services and gives the site an opportunity to ask any questions and familiarise themselves with our processes.
Furthermore, we process and carry out relevant checks on various documents that are submitted to us by sites and submit training requests onto our study training team to initiate nurse recruitment. We monitor and track the progress of the nurse's training to ensure they are prepared in time for a requested home visit. We also coordinate requests for equipment and supplies that are shipped out to the nurses. Throughout all processes, we maintain thorough communication with sites to ensure they are aware of all stages involved in organising home visits. We liaise with our internal teams and assist where needed. To arrange a home visit, we follow strict timelines. Any issues are dealt with in a professional manner, and we build rapport with our sites. To summarise, we are the main communicators with sites, and we ensure all requirements are in place for a successful home visit.
3.) In your opinion, what makes a great Project Support Associate (PSA) at MRN?
As with all roles, it's all about having the right work ethic. It's also important to be competent, diligent, consistent, and punctual. As you are assigned to a portfolio of studies, you must be able to work under pressure, and know how to delegate tasks in a timely and organised manner. Moreover, being a team player is essential as we work collaboratively with various departments. To really stand out, you must pay attention to detail and be an attentive listener. Being an effective communicator is essential as you will be training sites on all the processes involved in Home Trial Support Services. You will be representing MRN in front of Principal Investigators, Study Coordinators, Clinical Research Associates, Nurses, Pharmacists, and other healthcare professionals, so you must be clear, confident, and passionate about delivering the best possible service. The PSA role presents many challenges, but with a can-do attitude, you will succeed in this role.
4.) What made you want to join MRN?
I first heard about the MRN on LinkedIn and started researching about the history of the company and its growth over the years. I was impressed at the company's global reach and their mission of improving the patient's experience no matter where their community is in the world. Furthermore, I was eager to learn about decentralised clinical trials and the various processes involved. Having previously worked in Scientific Research and Regulatory Affairs, I felt my skillset was suited to this company.
5.) What's the best thing about your role?
Being actively involved in training sites on Home Trial Support Services. I genuinely enjoy presenting to Principal Investigators, Sub Investigators, Study Coordinators, Clinical Research Associates, Nurses, Pharmacists, and other healthcare professionals. Moreover, being able to communicate with various groups internally and sharing my ideas with peers.
6.) What 3 words best describe MRN for you?
Innovative, Inclusive and Collaborative.
7.) What does MRN offer you?
MRN has provided me with a platform to utilise my interpersonal skills and apply my scientific knowledge alongside like-minded individuals. Most importantly, I've been able to gain a better understanding of decentralised clinical trials from a diverse range of highly experienced professionals. At the MRN, all departments work collaboratively. I enjoy taking on new challenges daily and learning from others.
8.) Do you have advice for anybody who wants to work in your field?
If you're passionate about clinical trials and have solid communication skills, this is the right career for you! If you've never worked in a clinical trials role, but are considering a career change, don't be afraid of change. This is a role that you can evolve into with the right mindset and skillset. Most importantly, don't ever be afraid to step out of your comfort zone.
9.) What motivates you to work hard?
Knowing that I am an active member of the visit management team that helps to arrange home visits. We do our absolute best to make sure the patients receive their treatments on time and in a safe manner. Also, knowing that patients can live longer lives and with less daily burdens is very motivating.
10.) What is your favorite thing about your career?
Being able to work collaboratively with various departments. I've always been a team player and I like to learn from others. Everyday presents a new challenge, but with teamwork and perseverance, we truly achieve the best results.